SINGAPORE'S TRUSTED PARTNER IN CORPORATE EVENT PLANNING AND MANAGEMENT.
What events can we help you with?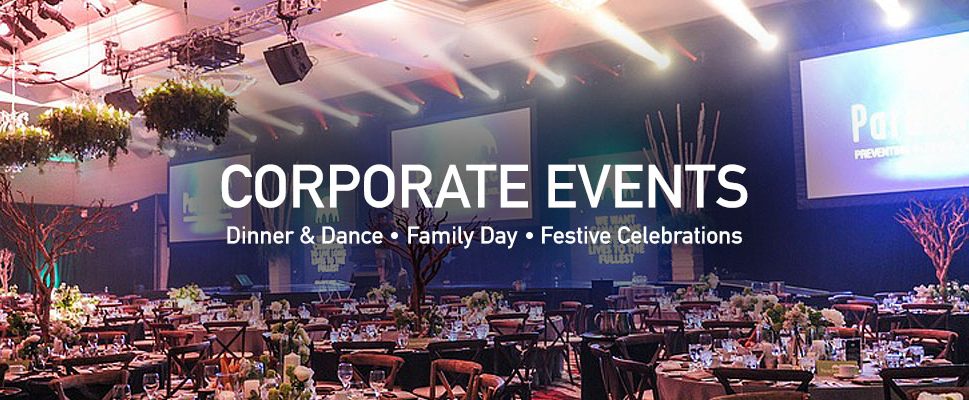 When it comes to private corporate events, there is a whole list of what the event could be for; Dinner & Dance, Family Day, Kids @ Work, Festive Celebrations, Corporate Anniversary, Achievers Night or Employee Appreciation Night etc. You name it, we've done it. 
Our event professionals will take care of everything, from brainstorming theme ideas down to personally overseeing and providing all necessary materials, equipment and manpower. We will be there with you from start to end handling your needs so that you too, can enjoy the event.
The last thing you need to worry about is if the attendees are having fun because we throw parties as you've never seen before. With the presence of our experienced emcee, hit music, performances and activities, we guarantee to have them on their feet and party the night away.
Having a roadshow marketing event is an effective way to bring your targetted customers together to increase brand awareness and share information. Mojo X ensures the following for a successful event: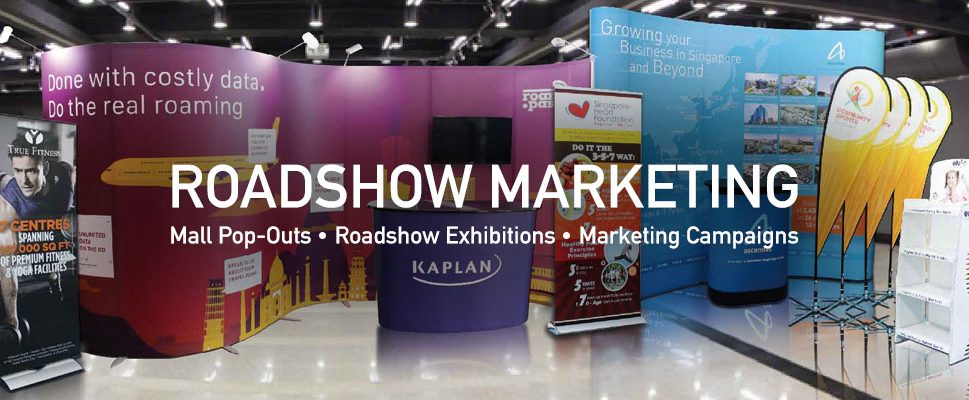 Being in the business scene, you might be familiar with grand launches, outlet openings and store promotions and we agree that a successful brand or product activation is critical for companies aiming to make their mark in the market. 
If you are planning to launch a brand or product soon, the only way to do it is with a bang.
Your activation is like a stage, your brand is the main lead and we are the supporting actors. It is our role to assist you to convey your message, loud and clear. With our understanding of the different elements of brand activation, we will work our way to transform your marketing efforts into profits
What events can we help you with?
We pride ourselves in going beyond what is expected of us. We don't stop at conceptualising the perfect event with you. As one of the best event company Singapore, we take care of the little things so you don't have to worry about them. 
Rest assured as each of these services are executed by trained professionals who have well-established expertise allowing smooth delivery of your event from start to end. 
Learn more about the Mojo X team and talk to us today.
To give you a glimpse of what we do for our clients, we list down some of the services we offer:
FOR OTHER CORPORATE EVENTS, CONTACT US AT JASON@MOJOX.COM.SG TO REQUEST FOR PROPOSAL.