Mojo X is Singapore's trusted partner in corporate event planning and management. We help create corporate events for different purposes. Whether it is your company's family day, or brand activation campaign, we ensure everything runs smoothly. We also organise product launches, roadshows and festivals. Regardless of your event's nature, the Mojo X engineering carries our signature quality, creativity and excellence. We make sure that each detail is executed perfectly and ensure that your event goes without a hitch.
No matter what you need for your corporate events, Mojo X will tailor to your demands, and deliver them professionally. It is no wonder that many companies — big and small — trust us with their corporate events. After all, reliability is key to ensuring your company continues to be beloved by your customer base.
We were previously featured on various print platforms, including The Straits Times, Lianhe Zaobao and 8 Days magazine. We were also featured on Sassy Mama and Time Out Singapore.
A melding of minds, we collaborate and co-create the event with clients. Leveraging on years of expertise, we package and the best brilliant ideas that will inspire and delight.
We are mad about details. We analyse and anticipate any potential concerns before plotting the event sequence. Point by point, we plan every detail, giving clients more joy with peace of mind.
We transform ideas into reality. Service delivery is done promptly and professionally. Our responsive and agile team works wonders to ensure that the events run smoothly and elicits utmost enjoyment.
Our belief system that guides our behaviour:
First and foremost, Professionalism above all – prompt, responsible, responsive and always reliable.
We forge lasting Partnerships with clients and suppliers, constantly building and rebuilding trust through honesty and transparency.
And last, but not least, we treasure Joy as life's most precious gift. The one gift that we get more of, by constantly giving it away. 
Top 5 reasons why you should engage Mojo X
for your next corporate event: 
At Mojo X, we ensure our customers are always paying the right price for the right quality. Hence, these are the top 5 reasons why our clients engage Mojo X as the corporate events company of their choice:

✓  Architects of Joy
Beyond organising corporate events, we create happy experiences and bring out the Fun in every Function.
✓  Mojo Formula
We create joy through full-scale event planning and management following the formula:
Mojo Formula = Ideation + Detailing + Execution
✓  Professionalism
Above all, we are guided by our ethos of being prompt, responsible and always reliable
✓ Team Mojo
All Mojo staff undergo strict screenings and practical training before they are assigned to a job to equip them with product knowledge and good service.
✓  Quality and Taste
We select only the top ingredients and guarantee to excite your tastebuds!
The Mojo behind the Mojo team

High quality & affordable services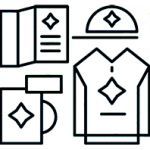 Wide range of branding services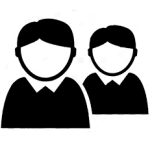 Professionally trained staff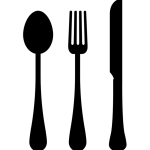 More than 70 live food stations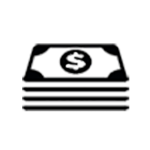 Payment by cash/cheque/credit card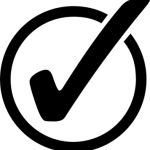 BizSafe and NEA certified